GUYS
HELP
WHAT THE FUCK
HOW
I LITERALLY SPIT ON MY SCREEN WHEN I SAW THIS HOW THE FUCK?!?!!
Okay, I figured it out. So there's this dude who was mad about emotes in the forums, and he responded to me like this: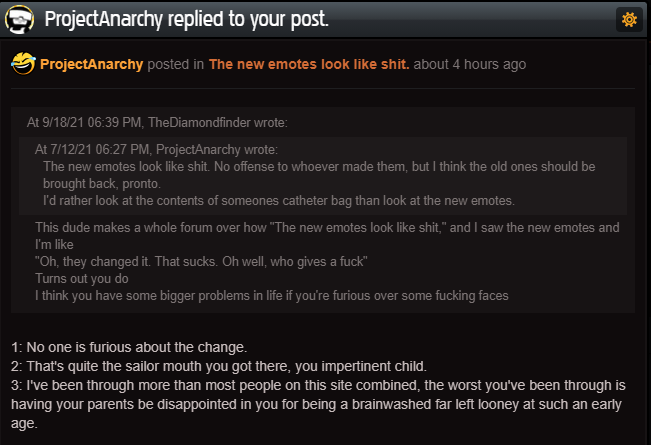 Then he decided to be a petty little bitch and react to almost everything I typed with "Whatevs..." or "ZZZzzz..."
I'm not joking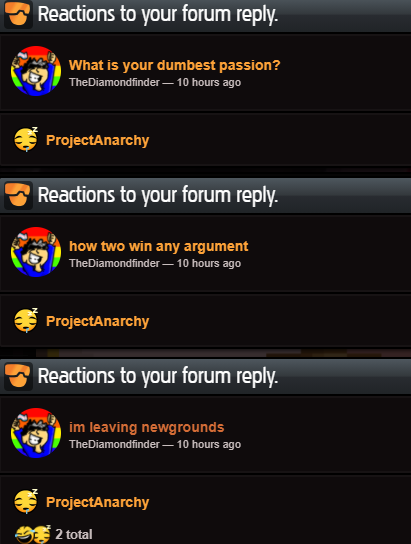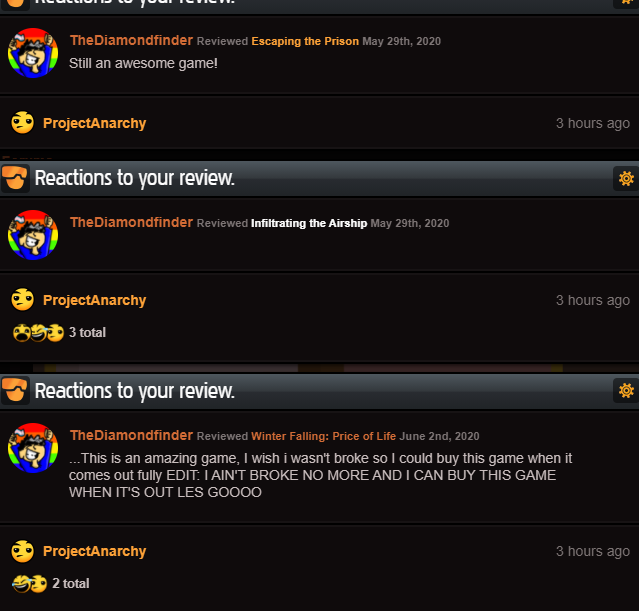 Petty
My argument as of 8:29 AM, my final response: